Not every idea can be expressed with words. Whether you're attending a class or a conference call, sometimes you need to get your creative hat on and channel your inner Picasso to illustrate a concept in order to better understand it.
If you're an avid notetaker with a passion for sketchnotes and graphic recording, you're in luck, because we have some iPad-exclusive features that can improve your visual notes tenfold.
Relive Every Idea With Time Stroke
Now and again you might revisit your notes and wonder why you scribbled certain things – we've all been there! – and that's when the Time Stroke feature comes in really handy.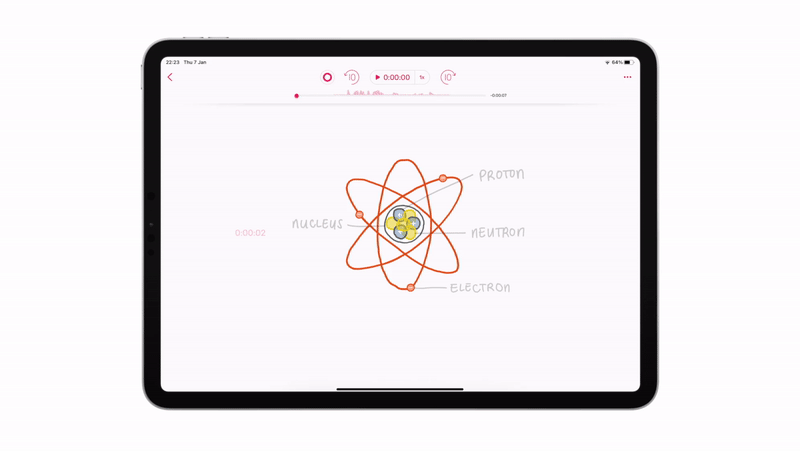 With Time Stroke, you can replay a recording and just sit back and watch your illustrations come back to life line by line. This way you can vividly relive the moment each stroke was drawn.
That's not all, you can also tap on a specific stroke and time-travel to the exact moment in the recording where said stroke was drawn. This enables you to accurately retrace the purpose of each and every line without having to sit through the entire recording.
Expand Your Canvas By Adjusting the Editor Margins
Thanks to our adjustable editor margins, the space you have on Noted to express your creativity can be tailored specifically to your needs.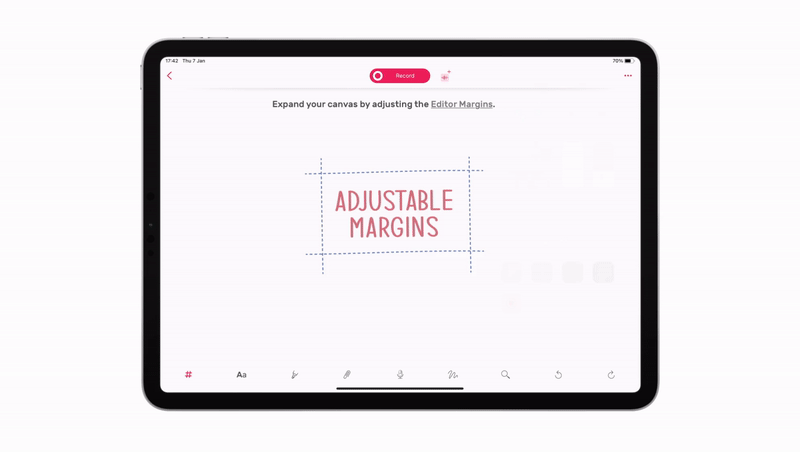 Follow these simple steps to make more space for your illustrations:
Tap on the menu button on the top right corner (the three dots).
Go to Settings (the first of the three options at the bottom of the sidebar).
Select Adjust Editor Margin.
Drag to increase or decrease the editor margin area to the exact size you need.
---
Unlock Astronomical Possibilities on Your iPad
Adjustable editor margins and Time Stroke are fantastic tools to maximise your productivity and get the most out of your notes whether they're typed, recorded, or drawn – or all of the above.
Want more iPad note-taking tips? Sign up for our newsletter or look out for our #TuesdayTip posts on Twitter, Facebook, Instagram, and LinkedIn.