Locking Notes
Noted v.1.1.1 introduces locked notes! Now you can protect individual notes and keep everything more secure.
Locking a note for the first time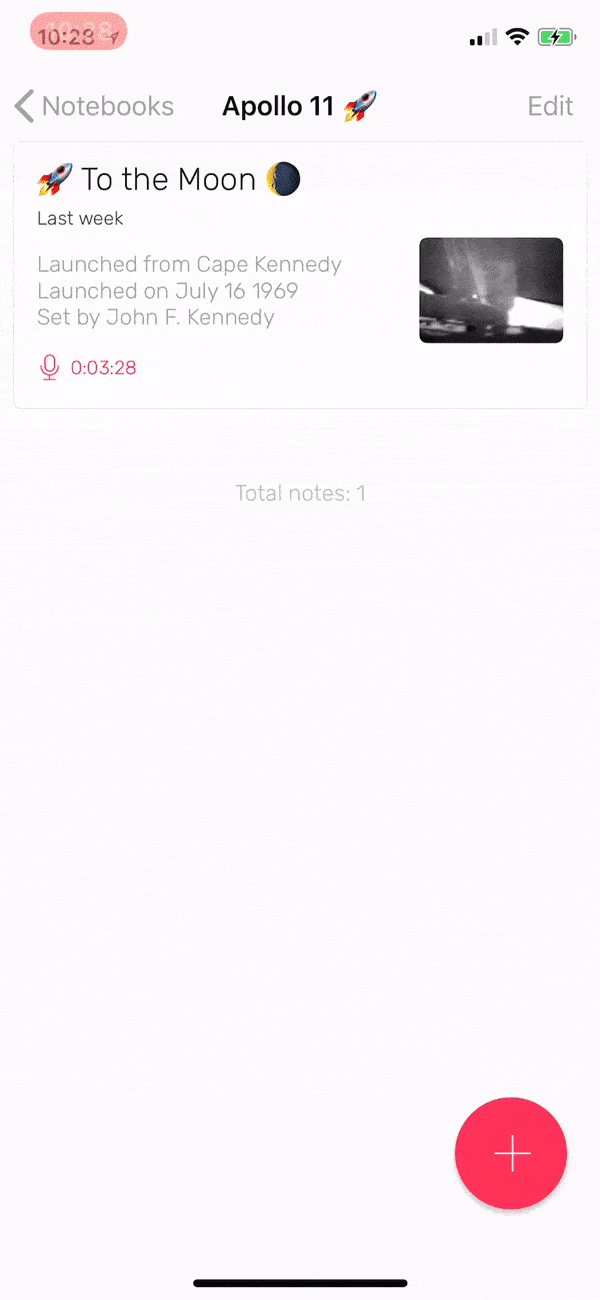 To lock a note, slide it for more options and tap the 'lock' icon. You will be prompted to set up a one-time password, in addition to being able to use Touch ID or Face ID as a quicker alternative (if available).
Important: You should remember this with a password hint as there is currently no way to reset it.
Unlocking a note
To unlock a note, simply tap as you normally would and you'll be asked to authenticate before the content is shown. When unlocked, all your notes stay open until the master lock that appears is pressed or if you quit Noted.
To remove a lock, slide the note for more options and tap the 'unlock' icon.
What happens to my other devices?
Lock status is instantly synced, so locking a note on your iPhone means it stays protected on your iPad too. If any of your devices don't have Touch ID/Face ID set up, we will ask for the one-time password instead.
Can I change my password?
Of course. You can manage your password under Settings -> Security -> Change Password. Note that it might take several moments for this to take effect on other devices.
I'm having trouble using Touch/Face ID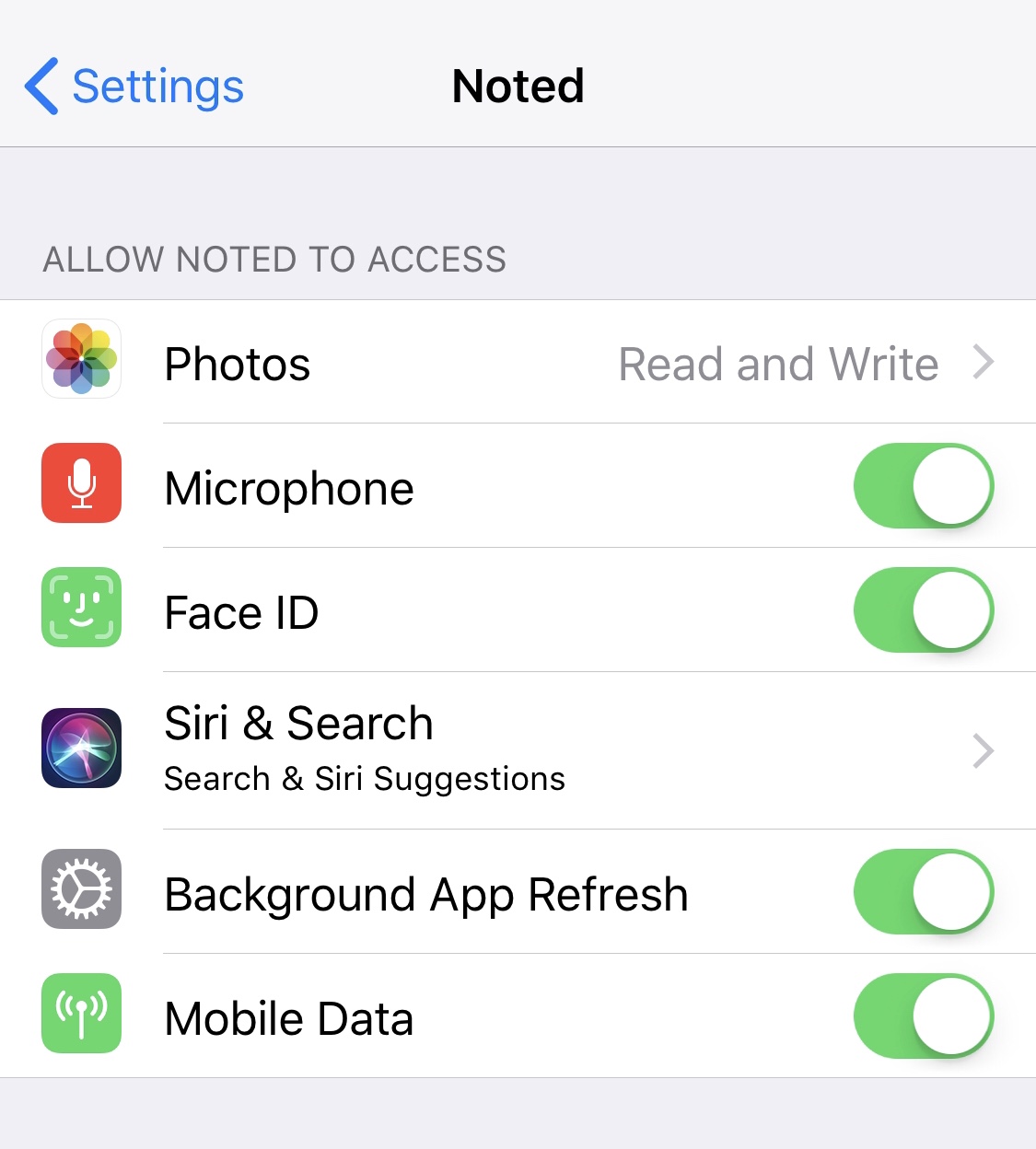 Make sure you have allowed Noted to access 'Touch/Face ID' in your iOS settings. You can find this by going to Settings -> Noted -> 'Allow Noted to Access'. By enabling, the app will use this method instead of the password, unless manually disabled.