Tag filtering
Just organising your notes into folders isn't always enough, we've made it quicker to find what you need by allowing you to filter notes by #hashtag.
Tag Finder:
In notebooks view, tap the # icon at the top navigation bar to open the finder. Here you will see tags you created – tap them to filter notes linked with the specific tag.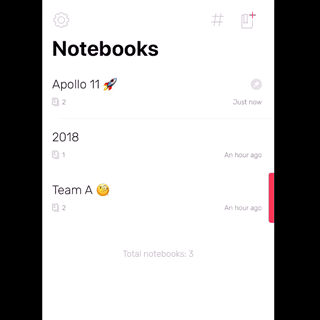 Advanced Search:

With our advanced search, you can also directly search for the tag name that you want to filter.