URL Schemes
From version 1.5.7, Noted supports URL scheme. The URL scheme allows users or developers to send commands to Noted.
Here are some examples of commands that Noted understands:
Start a new note with the title "Meeting August", in a new Notebook "Management".
Show a new recording with the title "Lecture Week 1", in an existing Notebook titled "Biography".
Show all notes tagged with "exams".
Open an existing note.
Available actions:
---
/open-note

Opens a note with ID. You easily copy this from a note's information.
parameters:
example:
noted://open-note?id=7B944382-A581-44CF-9C5C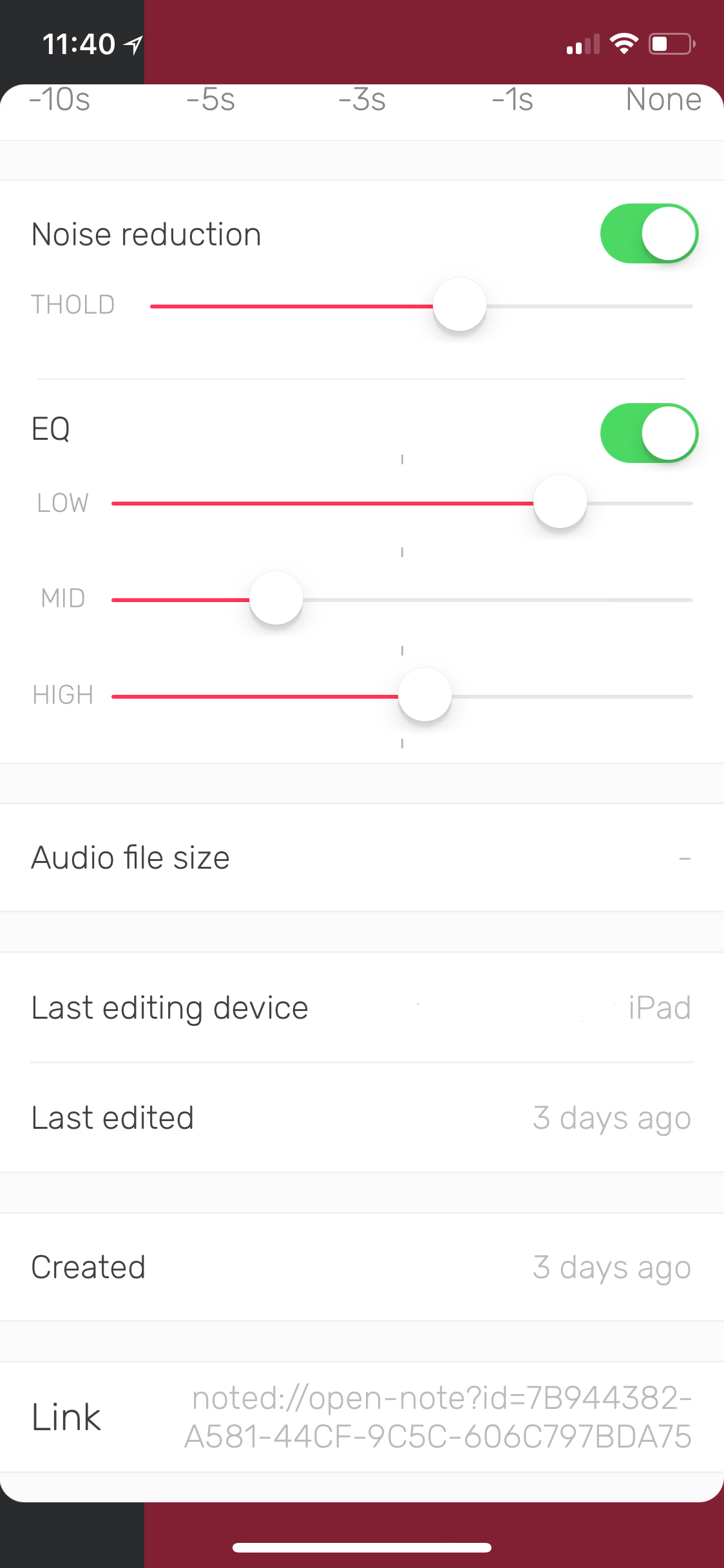 ---
/new-note
parameters:
title (optional)
notebook-title (optional)
new-notebook (optional) – true / false
example:
noted://new-note?title=New%20Note&notebook-title=Medical&new-notebook=true
---
/new-record

Creates a new note and start recording.
parameters:
title (optional)
notebook-title (optional)
new-notebook (optional) – true / false
example:
noted://new-record?title=New%20Recording&notebook-title=Medical&new-notebook=false
---
/notes
parameters:
example:
noted://notes?tag=tag1