Thinking of going paperless? There's no better solution than Noted.
Your time at university is an exciting period in your time where you can freely reinvent yourself and discover smarter ways of working. Whether your lectures are in person or online, Noted can help you cut the clutter, get organised, stay on top of all your work, and help out the planet while you're at it, too.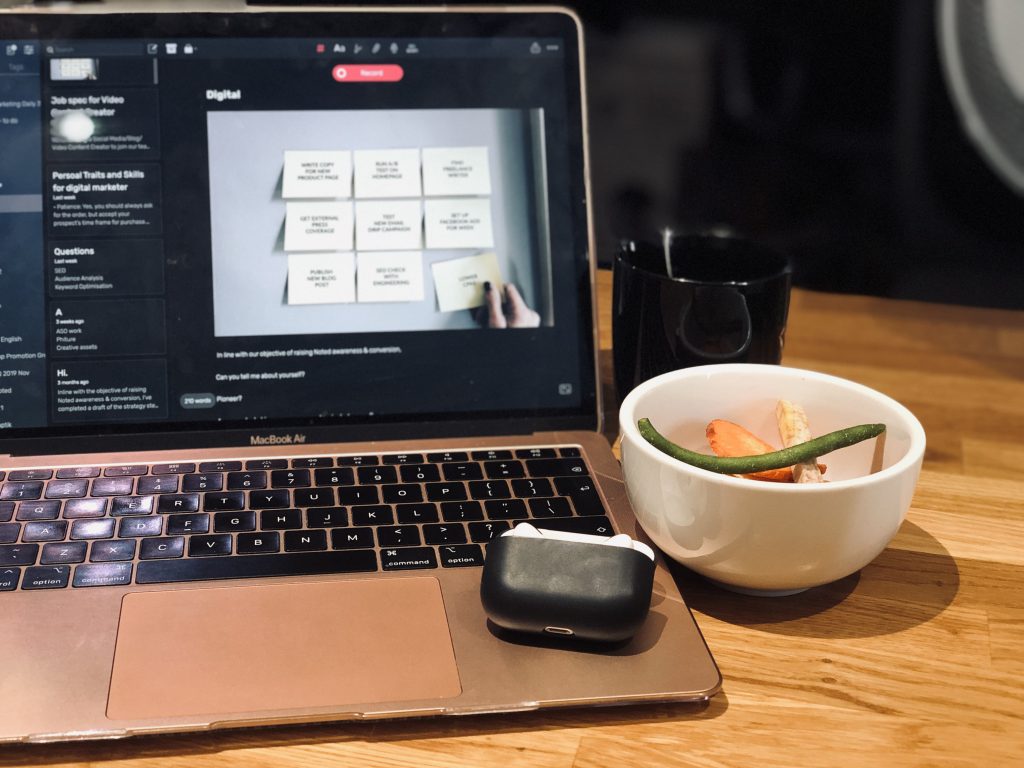 Make Wasted Paper a Thing of the Past
That's right, the days of heavy ledger files and endless sheets of paper are over. No need to frantically scribble down notes in your lectures ever again, because Noted makes it effortless. Just hit Record and you can engage fully in your seminars without missing a thing.
If having a mobile phone out on the desk is strictly no-no, Noted for Mac means you can keep it strictly professional. Notes will be synced to the iCloud so you can access them on any device, any time, anywhere.
A casual conversation sparking your inspiration? Capture them with Noted for Apple Watch. With just a few taps and you can record every moment that's worth remembering in an instant.
You can even dictate your essay ideas and Noted+ will transform your voice into text. Perfect for when you have a brainwave on the fly.
Boost Your Organisation Skills
Save yourself the stress around exam season and make your revision as efficient as possible. No need to hunt through reams of illegible notes for that one important quote. Just drop a quick #TimeTag as you're recording a session in real time and you can search for it later in a matter of seconds. Don't forget to format and highlight the must-know ideas with the rich text editor. You can even pin your most important notebooks to the top so you always have them to hand.
Missed a lecture? Exchanging notes with your friends has never been easier. Ask a classmate with Noted to export the text in .txt format, and share as an email attachment or just shoot you the .m4a audio file on AirDrop. Noted+ also supports exporting PDF files and web notes for easy sharing. Attach documents so you can upload any handouts or worksheets to your note too.
Want to share notes with non-Noted users? No problem, you can do it via web and give your fellow students, which will include the recording, textual content, time stamps, #TimeTags, images… everything! So no one has to miss out on the Noted experience!
Happy learning!
Enjoy your studies, but not at the expense of the environment. We hope we've inspired you to digitise your notes – if we have, you can download Noted on your iOS devices or Mac now.
You can find more note-taking tips in our newsletters and on social media, so come and say hello to us on LinkedIn, Facebook, Twitter, and Instagram! 👋