If you're someone who still prefers the feeling of writing with pen and paper, but you have trouble staying organized, there's good news for you.
With today's technology, it has become super easy to take digital notes on your phone and tablet. However, if you don't want to ditch the pen and paper method, you can still keep track of your ideas by converting them into digital notes.
Convert Scanned Documents into Editable Format
Handwritten or printed documents can be easily converted into editable notes using Noted. Simply tap the 📎 Attachment button on your editor toolbar to launch the menu. Then select the scan text option and snap a picture of the handwritten notes. (The image should be clear and the text legible.)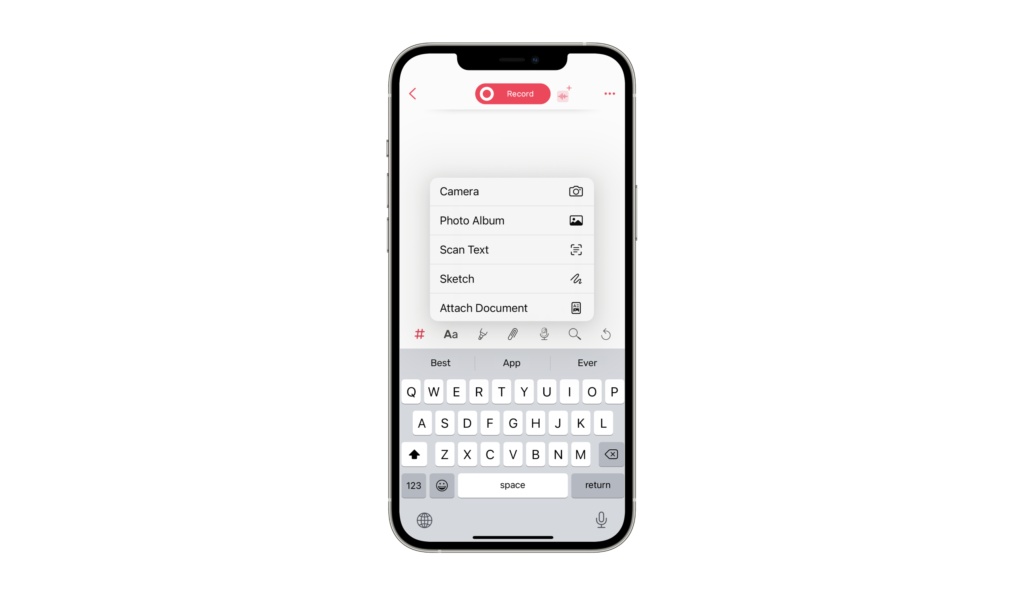 Who is Scan Text for?
Everybody! We take notes all the time, whether it's for academic or professional reasons. Scan Text is perfect for digitizing handwritten and printed texts so you can edit them easily.
So if you're tired of trying to keep up with the slideshow, or if your notepads are starting to pile up and receipts, business cards laying around on your desk, which can get in the way of your productivity. Scan them into Noted and they'll be accessible later – crisis averted!
With just a few clicks, you can capture every word and turn it into digital notes. Scan Text helps you stay organized and stay on top of things.
Don't get us wrong. There's something special about putting pen to paper. But when it comes to organizing and editing through handwritten notes, it can be a real pain. That's where Scan Text comes in to save the day!
With Scan Text, it's as easy as point and click (or snap and go). Just take a picture of your handwritten notes and let the app do the rest. It'll convert your handwriting into digital text in a snap (literally) and save it for you to access anytime, anywhere.
So, if you love the feel of pen and paper but crave the organization of digital notes, give Scan Text a try. It'll make getting an instant copy of a note or important file a breeze.
---
Connect with us…

Don't forget to subscribe to our newsletter to get an exclusive first look at our new features, or connect with us on Twitter, Instagram, LinkedIn, and Facebook!