Alongside iOS 15's arrival, we've officially launched our latest update: version 3.5! 🚀
We're embracing Apple's new tools and technologies to enhance your note-taking experience and skyrocket your productivity. So buckle up, as we talk you through every new feature coming to our biggest update in 2021.
Take Notes in One Snap
We've all been there: You're playing catch-up trying to write every word down before someone wipes everything off the board. With our new Scan to Text feature powered by Vision, that's a thing of the past.
Whether you're looking at a whiteboard full of writing or a notepad brimming with ideas, point your camera at it and Noted will extract and convert the text into notes. Now you can capture every detail without typing at all. Simply find the Scan Text option under the Attachment menu in your editor and snap away!
---
Never Forget to Review a Note Again
Taking notes is only half the battle, the other half is reviewing them. What if you have too much on your plate and can't remember to do so? Don't worry, with new Calendar integration, we'll remind you to revise before an exam or refresh your memory on a project ahead of a meeting – so you're ready for anything!
You can set a reminder by tapping the bell icon in the side menu of the editor.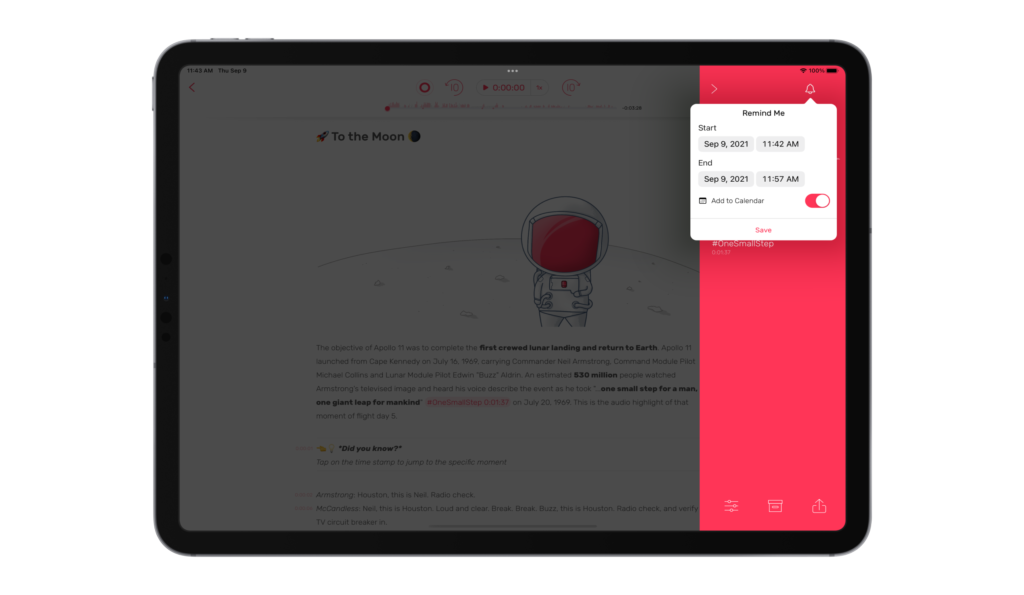 Note: Reminders are created using the new iOS 15 time-sensitive reminder tags, which enable them to bypass Focus mode when you want to concentrate on an assignment or a task at hand. That way you won't miss any important reminders to review a note.
---
Better Keyboard Experience (iPadOS)
Are you an iPad user? Do you use an external keyboard? You'll be glad to hear that you can now discover all keyboard shortcuts by holding down the ⌘ key, plus search for the shortcut you need – no more wondering "What's the combination again?"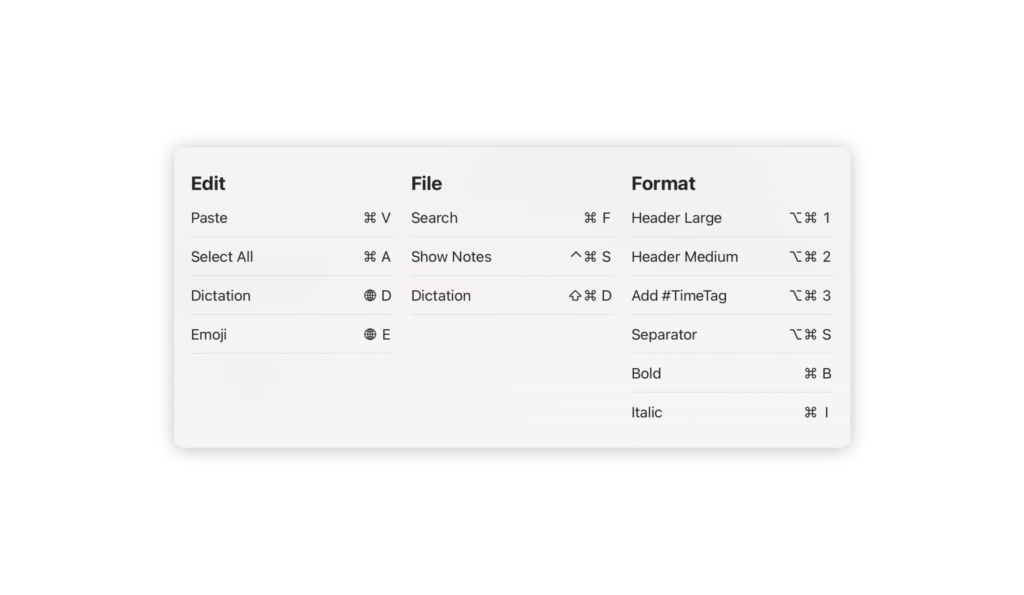 If you're not a fan of switching between the keyboard and the screen, or maybe you just don't like getting fingerprint marks all over your nice iPad… Either way, we can relate. That's why we've also added keyboard-only navigation so you can flip through your notes and the menu without touching the screen.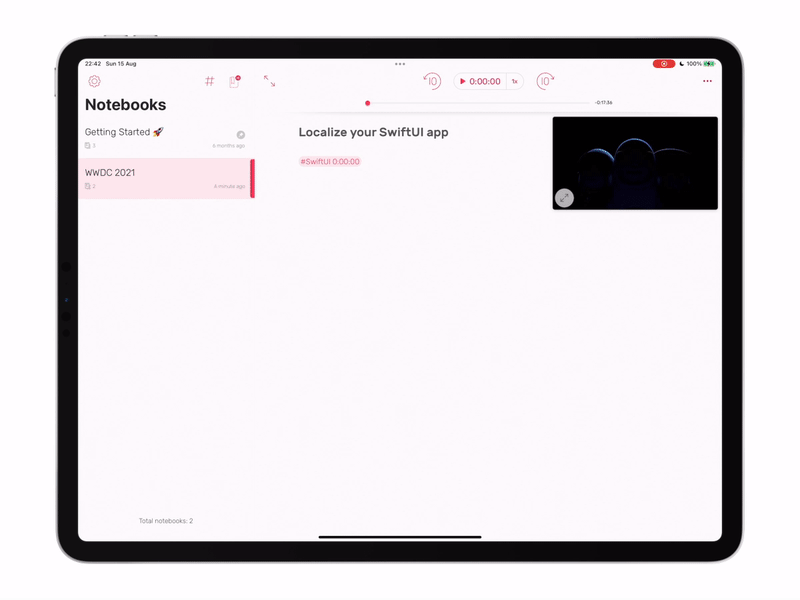 ---
Bigger, Better Widget (iPadOS)
If you liked our widgets before, then you'll love this.
Our new extra-large widget lets you view more of your favourite notes than ever before, start recording straightaway, and there's even a new button to create notes instantly to make sure no idea goes uncaptured. Add this from the Widget gallery today!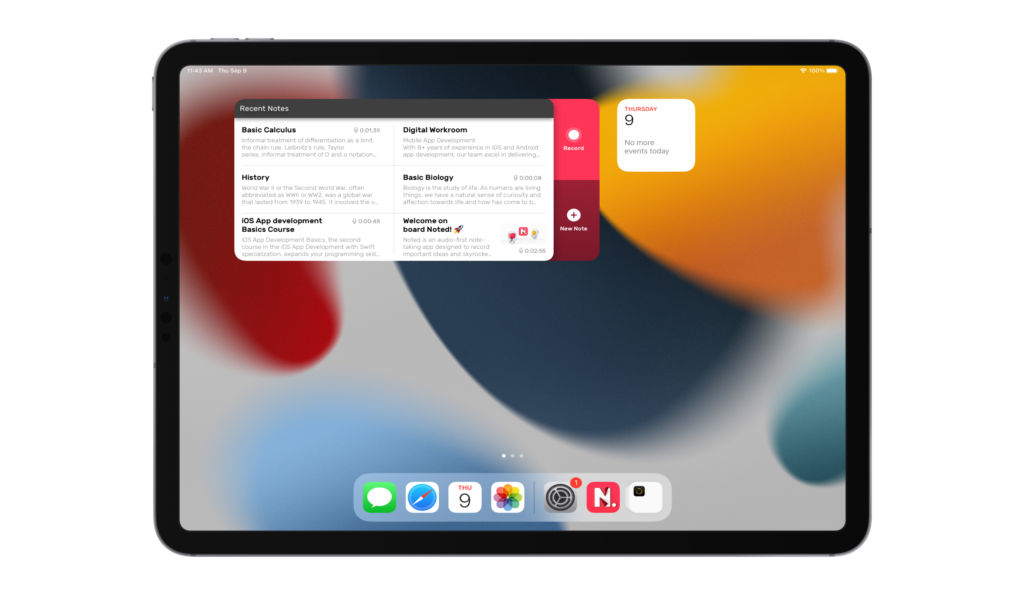 ---
Note-taking will never be the same again!
To enjoy all of these features, be sure to update your iPad and/or iPhone to iOS 15, then update Noted on App Store.
Don't forget to sign up for our newsletter to get user tips and exclusive sneak peeks of our future releases.