Apple's next-generation macOS operating system is here and that can only mean one thing: Noted update!
Released on the same day as our update, Big Sur is Apple's new and improved macOS. If you're not familiar with it, you can check out Apple's official release page… but before you do, let's take a closer look at what Noted's Big Sur update has in store for you.
Out-of-This-World Space Themes
A new feature that we recently rolled out in our iOS version, these dazzling themes are now available to Noted users on macOS too, plus they come in both light and dark mode. What's more, switching between themes also changes the app icon, so get personalising.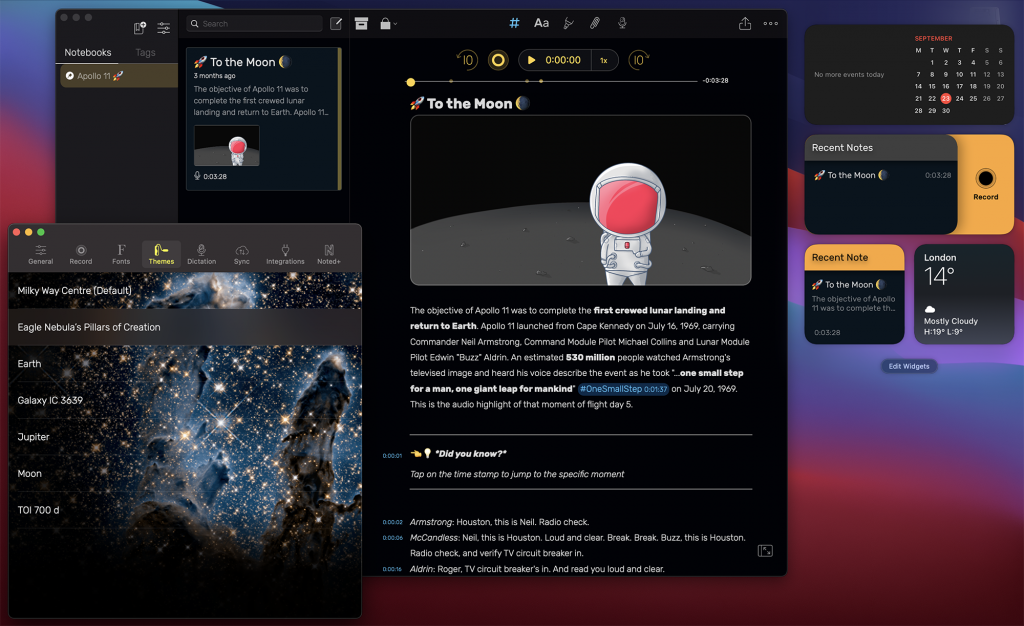 What about Catalina users?
Don't fret if you're using Catalina (the predecessor of Big Sur), we've not forgotten about you. These breathtaking space themes are available to you too!
---
Check Out Our Big Sur Update Today!
Ready to take your note-taking to newer heights? Strap yourself in and get the Noted Big Sur update on your Mac today.
Don't forget to sign up for our newsletter, and connect with us on socials too! We're on Facebook, Twitter, and Instagram, so take your pick. 🚀