You've aced your A-levels (congratulations, by the way) and now you're off to uni. You now walk in the footsteps of every brave student who has gone before you, and are facing the eternal question: Just what exactly should I pack?
Relax! You've got this. Here are the top 10 things to bring (note the conspicuous absence of a toastie maker).
1. All your important documents
The last thing you want is to realise that you've left an important prescription at home or forgotten to bring a photo ID, like a passport or driver's license. It's a great idea to have a single master folder where you keep everything in one place, including paperwork for any bursaries, student finance, accommodation agreements or course registration letters. Keep info on your vaccination status, insurance policies and, while you're at it, bring along a few passport photos – they always come in handy!
2. Bathroom items
Pack a few bath towels, soap, hair care products, toothbrush, deodorant and make up – and don't forget to bring a pair of flip-flops in case you'll be using communal showers. According to the experts at Glide, "While it's easy enough to buy these things as and when you need them, you'll have a lot on your plate the first few weeks of term, and you'll feel a lot more comfortable if you already have everything you need ready to go."
3. Gadgets you'll really use
If you leave behind the kitchen sink you'll have plenty of room for the things you really need – i.e. gadgets! Think carefully about what you'll use most, but chances are you'll want a laptop, phone, chargers for both, portable speakers, and a good pair of headphones. Other knick-knacks that are worth having include batteries, extension leads, a few USB sticks (how do they always get lost?) and maybe even a gaming console if you have the room.
V: Gadget mock-ups with Noted UI?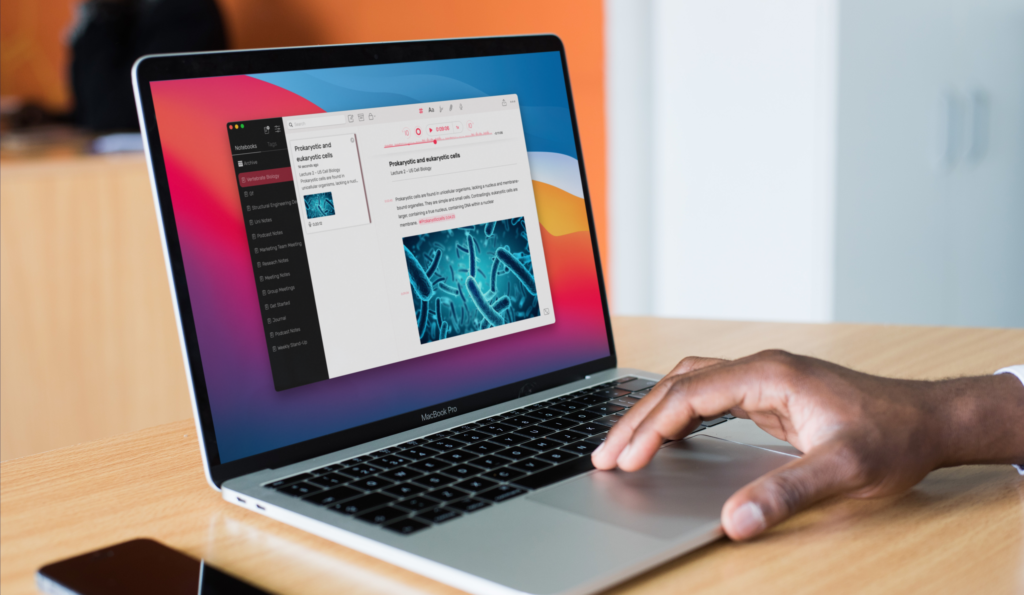 4. Kitchen utensils
Trust us – you never need quite as many kitchen things at university as you think. If you're sharing a kitchen, there's a good chance most of what you need will already be there, so focus on bringing only those items you use frequently, like a good French press for coffee, single items of crockery and cutlery, and a tea towel.
5. Clothing
You might not be thinking that far ahead, but you will be heading back home for the holidays, and that means you'll always have the opportunity to fetch/swap clothing. Pack enough only for the current season, including a good pair of comfy shoes (you'll be walking loads) and a single smart outfit for interviews or attending events. Other than that, you can probably use your student discount to pick up any wardrobe additions on the fly.
6. Home comforts
There are loads of little things that can make a big difference while you're away – think an umbrella, bicycle, hot water bottle, flask, sweets or chocolates (still the easiest way to make friends), a really comfy pillow, or a fancy water flask.
7. Bedroom basics
No matter your accommodation arrangements, you're going to want a good night's sleep. Bring some hard-wearing bedding such as duvets, duvet covers, sheets, pillows, pillow covers and a mattress protector, but don't forget coat hangers, a laundry hamper, a little mirror, a wall clock and wardrobe organisers.
8. Stationery and study essentials
The fact is that you'll probably be doing much of your coursework online, but it never hurts to have nice stationery to keep you feeling organised. Keep it minimal, though, as you can always top up as you go: A4 notepads and paper, files, highlighters and a student planner or diary are essential. Why not bring a portable whiteboard or erasable calendar to hang on the wall?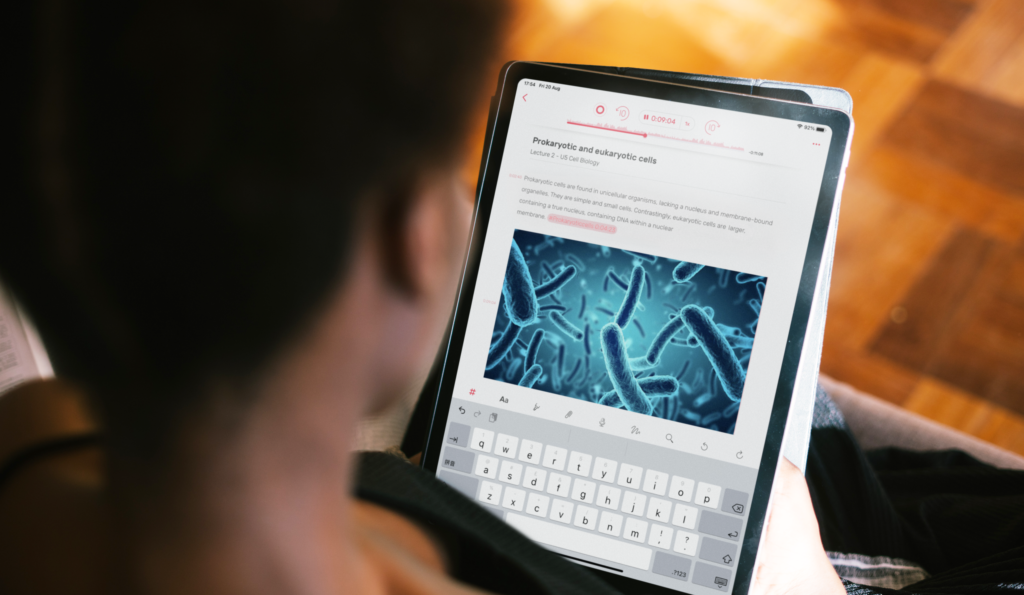 Top tip from an ex-student! If you'd prefer a digital approach to note-taking, try the Noted app. With simplistic ease, you can take connect recording with note-taking, the best approach for those auditory learners out there.
9. A good backpack
It's the workhouse of the student experience. You'll need a backpack that is both big enough for all your stuff, but still comfortable to lug across campus and perform double duty on weekend adventures. Keep a few essentials inside – plasters, earplugs, a water bottle, tissues, campus map, a hat and emergency snacks will help you feel prepared for anything. Remember to pack these essentials as you can always reduce space by ditching a notepad and take notes on your laptop or tablet instead. Check out our annotation feature that really allows you to take your diagrams to the next level. We will let you into a secret, we also have apple watch functionality, allowing you to cut down on space even more.
10. Odds and ends
Even the most organised among us will probably forget something important at home! It's tempting to over-pack, but have a little faith and travel light, and remind yourself that getting out of your comfort zone is part of the experience. Before you start uni, keep a running list that you add to as you remember things, for example, your railcard, ethernet cable, bottle opener, desk fan or nail clippers.
Try to assemble your own mini first-aid or medicine kit, and include any contraceptives, paracetamol, razors, tweezers, sanitary products and things like contact lens solution. Finally, if you have any room left, see if you can squeeze in a pair of slippers and a fluffy bathrobe – they'll both come in handy on those long nights cramming before an exam!
Struggling to get organised? Our own note-taking app can lend you a hand.
This article is contributed by Meghan Taylor, The Writers Guild.