Apple has unveiled their next-generation macOS operating system and that can only mean one thing: Noted update!
Alongside macOS Monterey's release, we've rolled out version 3.6 for your Mac to give you a much more streamlined note-taking experience – and we're here to give you a rundown on everything new that you can enjoy right now!
Review and Prepare Notes in Advance
First introduced in our iOS 15 update, Reminders are designed to help you stay one step ahead of your to-dos.
Picture this: You have an important test coming up, which requires you to revise notes you've taken throughout the semester, just click the bell icon in the side menu of the editor and set a reminder for a day or two before the test, and we'll send you a notification at your chosen date and time to open the note right from your desktop.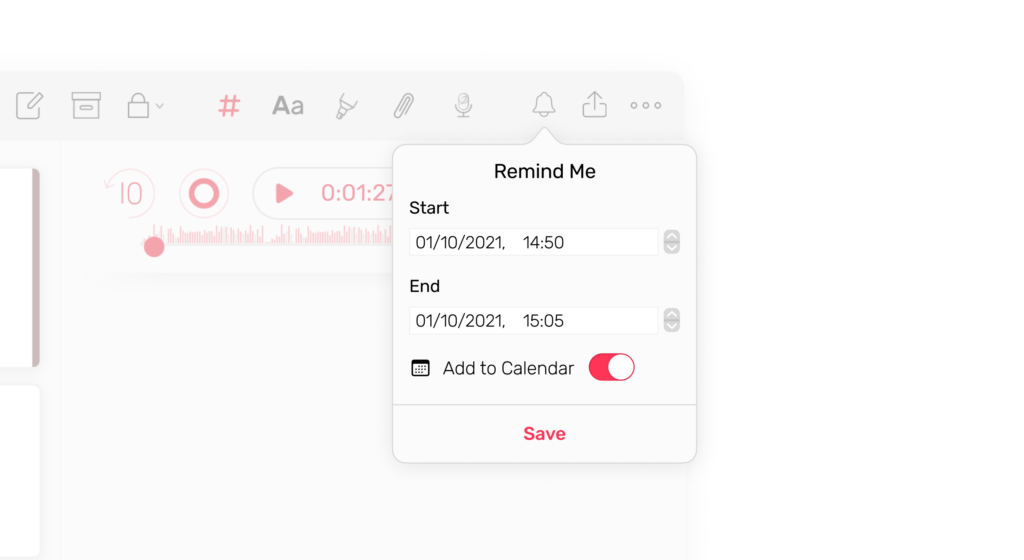 Perhaps you're about to have your first call with a new lead, in which case you can use this feature to remind yourself to do some research and prepare a few notes about the prospect to wow them.
Keep On Top of Your Upcoming Reminders
Good news, widget lovers! In addition to a recording button and a peep of your favourite notes, in this update, we've added a brand new widget to give you instant visibility into your upcoming reminders.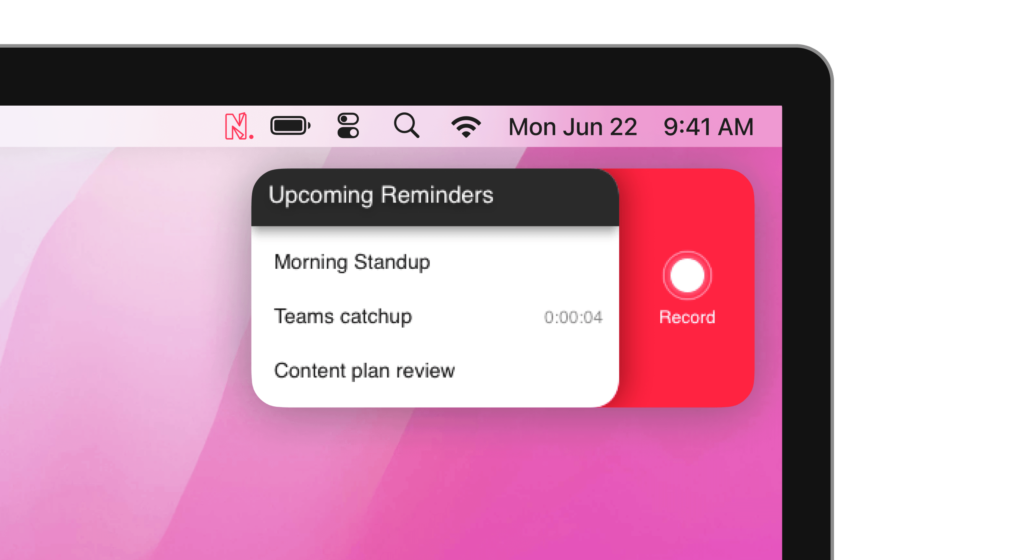 Add it to your Dashboard now to keep an eye on all exams, meetings, or interviews on the horizon.
Automate Your Note-Taking Workflow
Noted is now supported in the macOS Shortcuts app, enabling you to automate your note-taking workflow and commonly used actions from Noted and other apps to create the perfect shortcuts tailored to your needs – all without having to tap manually!
You can find the Shortcuts app under the Applications folder.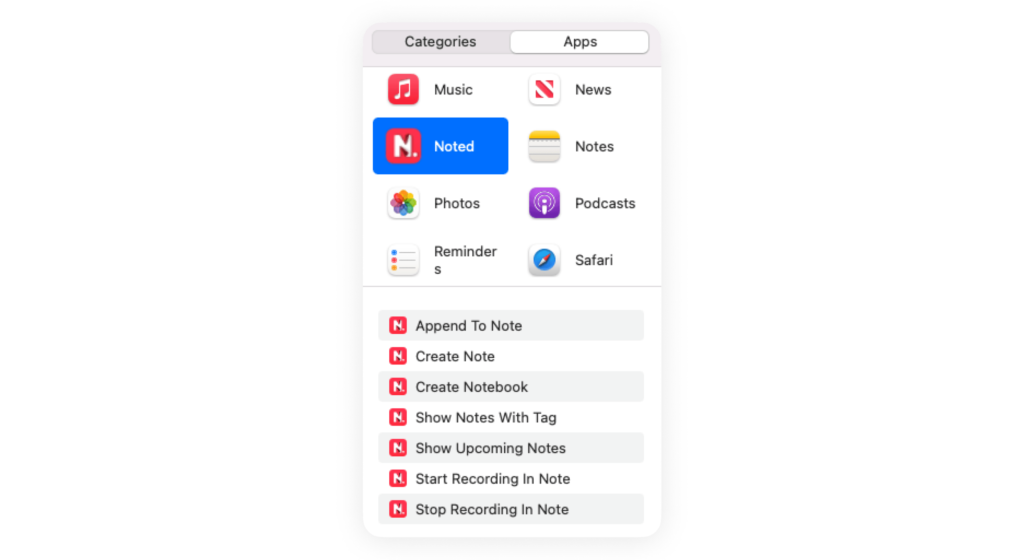 Note: Shortcuts is only available on Monterey as of now.
Multitask to Getting More Done, Faster
Multitasking can not only save you time but speed up your workflow, too. If you're prone to working on two things at once, you'll be glad to hear that we're bringing our iPadOS versions' Split View to your Mac! That's right, you can now work on more than one note at a time with Multiple Windows to speed up workflow and skyrocket productivity – no more flipping back and forth between notes.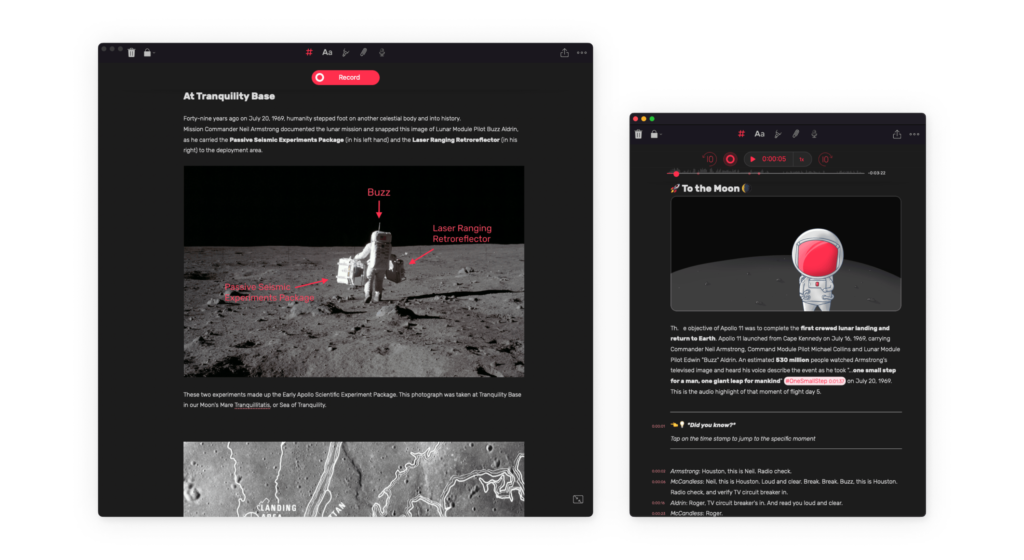 To open a note in a new window, simply right-click then select Open in New Window.
---
Ready to explore these new features?
Ready for exploration? Update Noted now on Mac App Store!
If you enjoy this new update, please go and show us some love on Twitter, Instagram, LinkedIn, and Facebook!