Since launching Noted, we've received so much feedback from our lovely users sharing with us how Noted has improved their lives in ways we never imagined. (Thank you! 🙌)
In this article, we're flipping the script, as four members of Team Noted reveal what their favourite Noted features are, why they love them, and how these features help push their productivity to the max.
---
"Without much effort, I can access my most recent notes." Rachael, Director of Marketing
As our Director of Marketing, Rachael understandably has a lot on her plate – and in her notebooks. Luckily for her, the Pin notes feature, coupled with our widgets, has been a real lifesaver for her when it comes to accessing notes on the fly.
"Sometimes I forget I already have a note for a campaign so I end up creating a new one, which can clog up my notebooks. By pinning notes to the top, I'm reminded to add to them instead of starting new ones.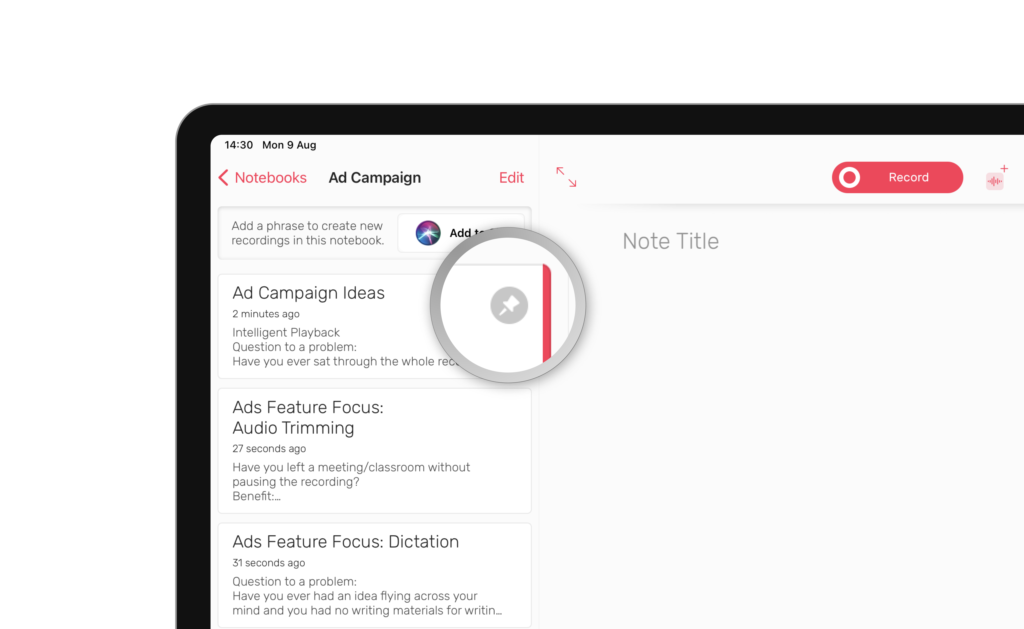 "With widgets, I can choose what notes I want to show so without much effort, I can access my most recent notes from my Home Screen when I need to continue reviewing or add new information to them."
---
"The search function helps me locate the notes I need in an instant." Oliver, Digital Content Manager
If, like Oliver, you take a lot of notes but you don't have the time to organise them, you need to make the search bar your best friend.
"I take notes in every call and meeting but they're not as organised as they should be, so finding a particular note can be a challenge. Thankfully, the search function helps me locate the notes I need in an instant by simply typing a keyword or two, which saves me from rummaging through all my messy notes."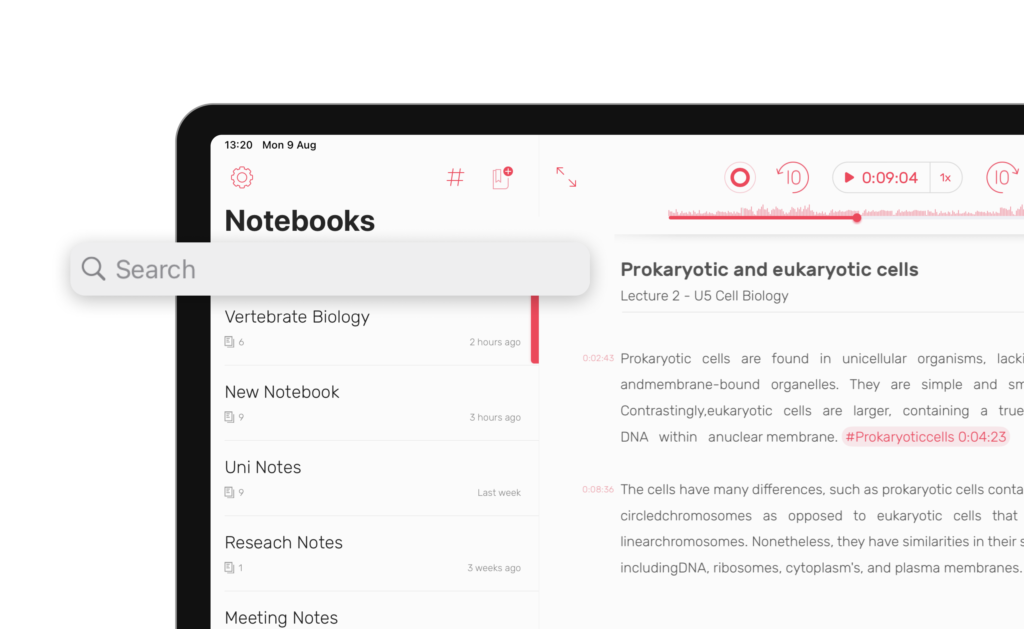 ---
"The Dictation feature comes in so handy." Charmaine, Digital Designer
For creative Charmaine, the Dictation feature has transformed the way she captures ideas, especially when she's out.
"Whenever I'm doing an errand, on the go, or exploring a new city, new ideas pop up and during this time I'll either be crossing the road or with some friends. This is when the Dictation feature comes in so handy. With just a few taps from widgets, I can easily multitask without having to stop in the midst of something or be on my phone typing for a long time!"
---
"I can record something of note straight from my Home Screen." Tom, iOS Developer
Our iOS Developer, Tom, is always full of ideas and he needs an effective way to record them all. So it's no surprise that the Record widget is his favourite Noted feature.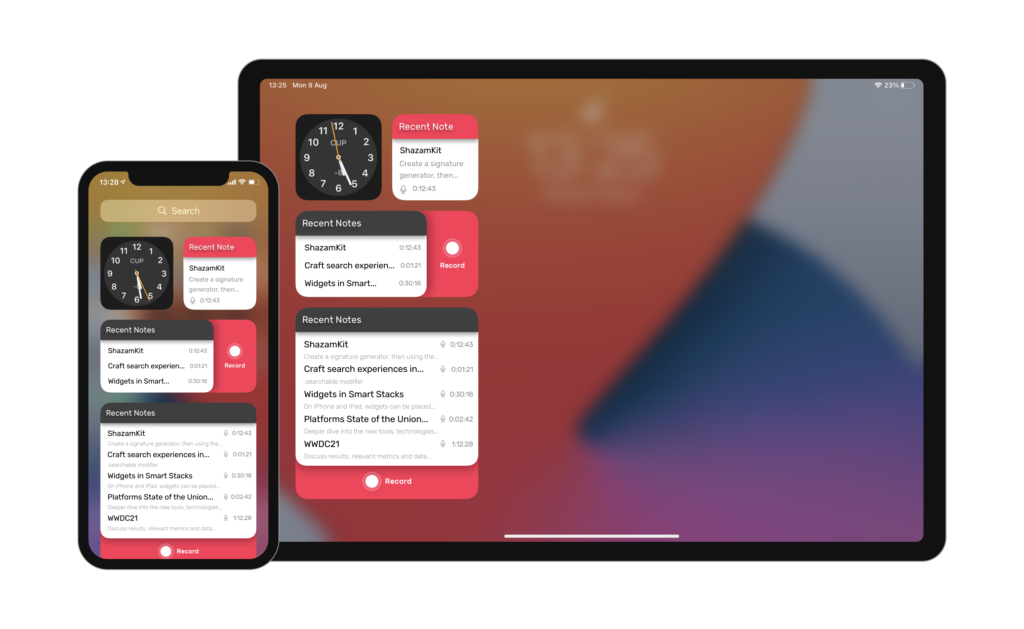 "I have the Noted widget on my Home Screen and when I hear something interesting or beneficial to me, I'll quickly unlock my phone and record straight away. It's great for me because I often only think of recording something as it's happening, so the fact that I can do it in a flash is ideal."
---
How do you use Noted?
We hope you found some inspiration for yourself. We love hearing about how you use Noted, so why not give us a shoutout on Twitter and tell us why you love Noted? You never know, we might feature your story in our next newsletter!