Zoom is one of the essential productivity tools for all professionals who are working from home. It enables you to host and participate in meetings remotely so you can conduct business with colleagues and stay in touch with them even whilst working apart.
Just like in-person meetings, online meetings contain many details that you want to take notes on and review later. If you're wondering how you can effectively capture important information, here are some tips to get you started.
1. Record
Zoom lets you record calls whether you're a free user or a paid user. If you're the host of your call, simply click the record button on the toolbar at the bottom of the call window to start recording. If you're not the host, you will need permission from the host to record the meeting.
Recording a meeting could let you listen to a long presentation again and refer back to specific segments or use the audio for a podcast. It could also be useful for sharing with team members who are unable to attend the meeting.
Are you a Noted+ user? Find out how to connect Noted to Zoom in this guide and start recording Zoom meetings from within Noted.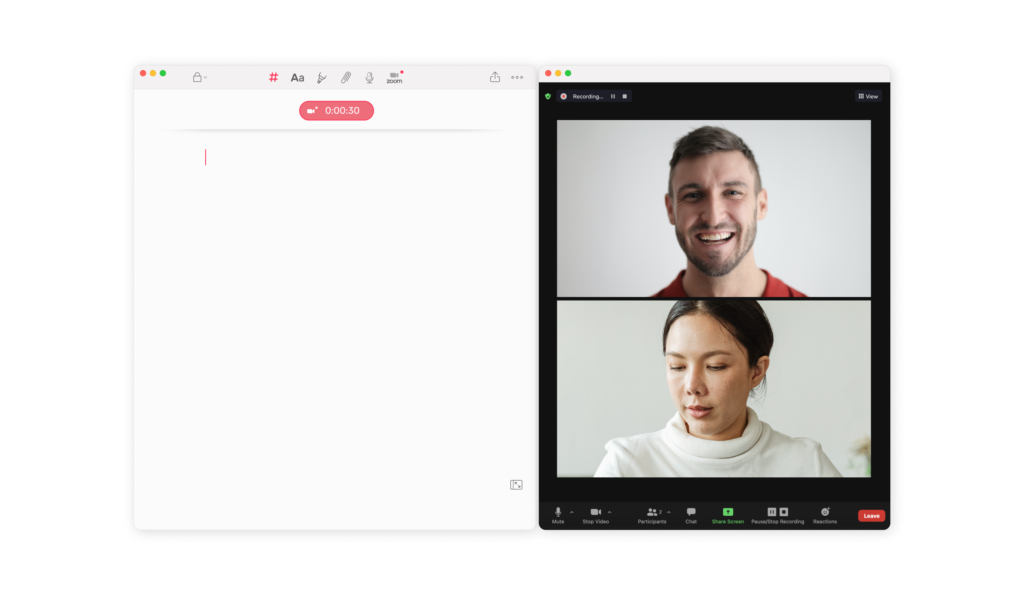 2. Take Notes In Real-Time
Having a recording of a meeting is convenient in many ways. However, sometimes you may want to take notes during the call, which can be difficult as you have to juggle two apps on one screen. This is when Noted+'s Zoom integration comes in really handy.
It enables you to record meetings and take detailed notes in real-time, and marries the two to make sure your notes are as thorough and easy to review as possible.
Our Zoom integration is a powerful tool in itself, but paired with the rich text editor and other note-taking features is when it really shines. Not only will you be able to jot down key points, format them, and add #TimeTags as you stay fully engaged in the discussion; each note entry is timestamped to the recording. That means when reviewing your notes, you can tap on the timestamp and hop to the exact moment each point is made. No more "When did they say that again?"
3. Review to Remember
Your notes are only good if you put them to use. Thanks to our Zoom integration, you can put every single Zoom note to the best possible use.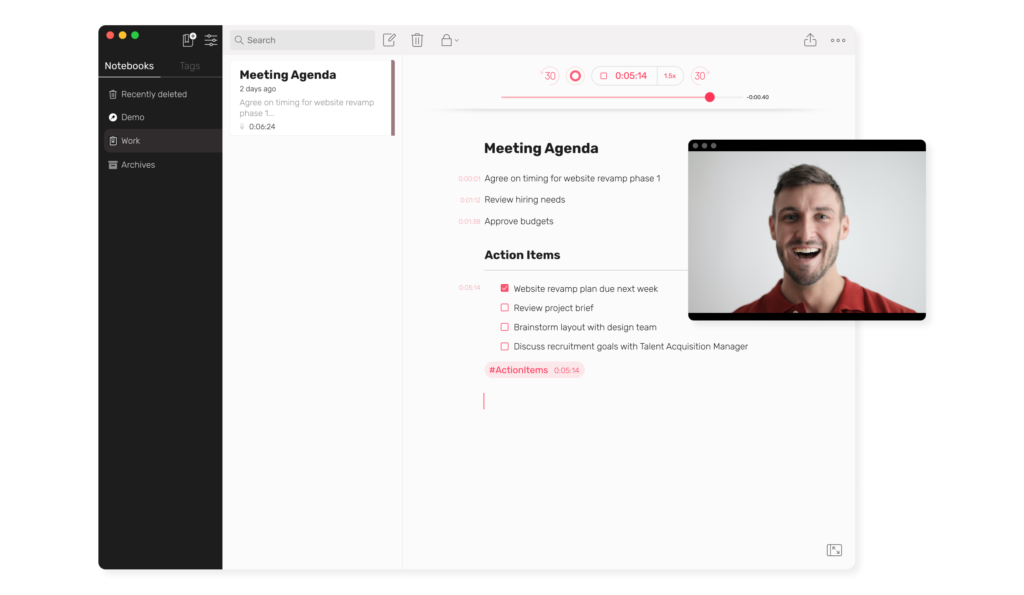 Unlike the record function on Zoom, you don't have to go searching for your recording file when you record Zoom calls on Noted. That's because it automatically imports the recording to your note when the meeting ends, letting you review every detail alongside the corresponding video from one app.
Live your best WFH life!
Remote working is here to stay. If you're one of those professionals who are living the Zoom life, we want to hear about your best note-taking tips. Give us a shout-out on Twitter!
If you're looking for more ideas for capturing inspiration when it strikes, subscribe to our newsletter.