You have made it through another challenging year, and that alone is something to be proud of, so pat yourself on the back.👏
Before putting 2021 to bed, here are some tips to ensure you get the most out of your study break and have the best possible start to the academic year ahead.
Tie Up Any Loose Ends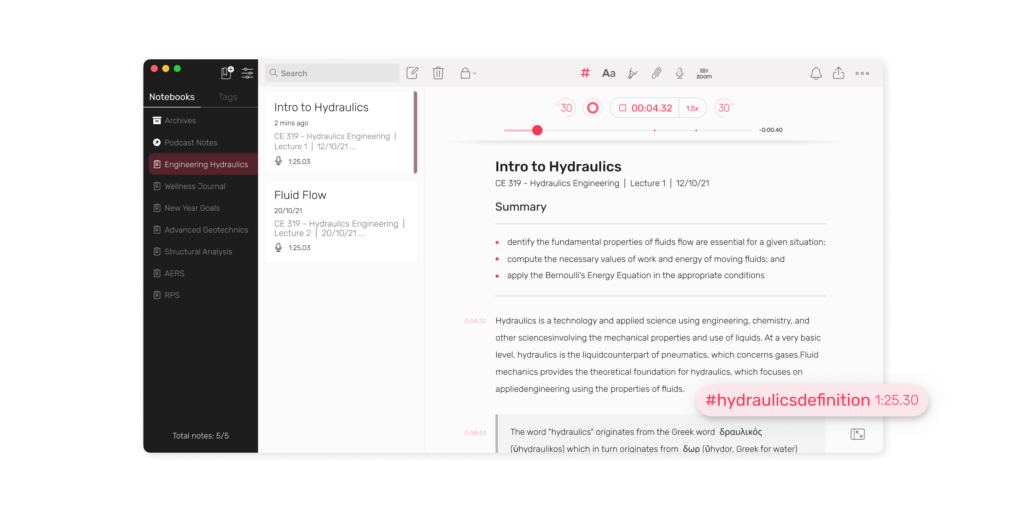 When starting a new year, the last thing you want is to have any niggling tasks hanging over you. Use Noted's #TimeTag feature to sift through masses of notes, helping you find the important stuff. You'll be amazed by how much it improves productivity and enhances your day to day study skills. 
We understand that Note-taking in lectures can be tricky, especially when you're trying to stay engaged. Sit back and absorb whilst Noted captures everything with the nifty Audio feature.
Everything can be categorised and easily reached when needed, making you more organised and efficient. Plus, you're saving paper, which is always something to celebrate. 🎊
2. Prioritise Physical and Mental Health:
Spending your festive break with family and friends can be an utter tonic, especially after such a tough year, so make the most of it, whether it is in person or via FaceTime.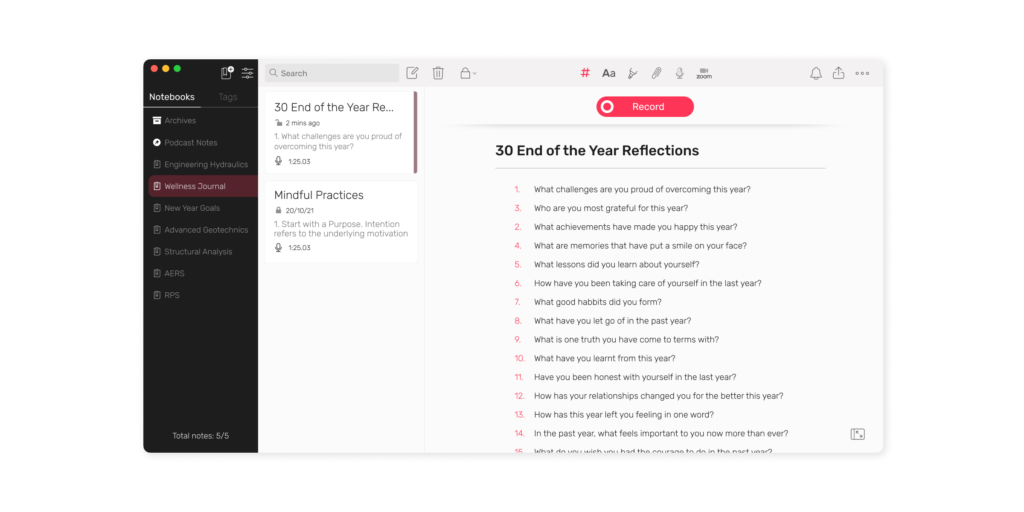 Meditation, affirmations and other mindful practices can help encourage wellness and reduce stress. Remember to seek help and advice if you need it. Try to eat well and get a good amount of sleep. 😴
3. Get Organised and Set Manageable Expectations:
With so much pressure to set goals in the new year, it's easy to add more to the plate by pledging resolutions before Christmas Day has passed. The key is to be organised and not bite off more than you can chew. Setting goals and being intentional is excellent, but plan and study smartly.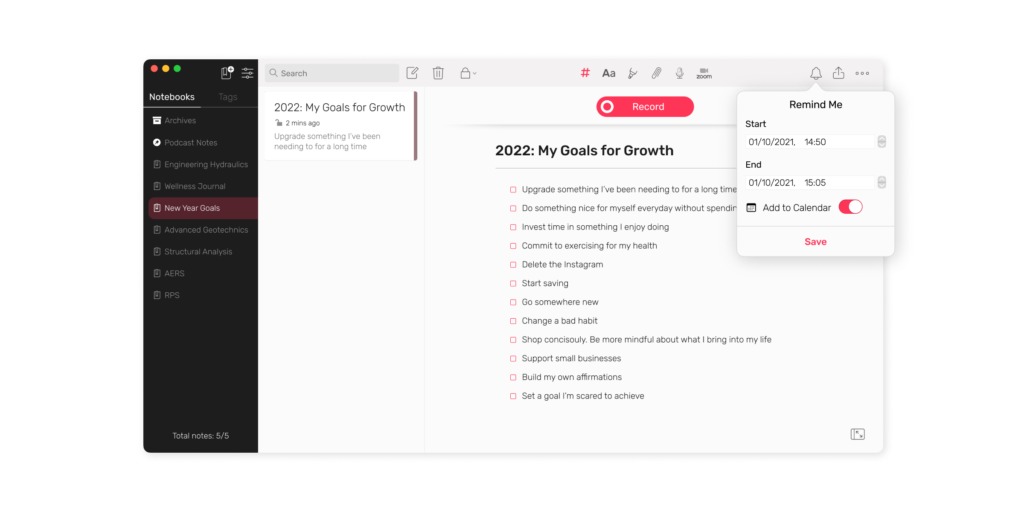 Noted can help lessen the load by recording information whilst planning, organising and even notifying you when tasks are due with the helpful Reminder feature.
Our recent article on Tips to Make Revision More Effective can help prepare you for exams whilst building sensible study habits.
4. Plan a Self Care Day…Or Two:
Sometimes, the intention to take time for oneself is simply not enough. Make a conscious effort to do an activity that nourishes your soul. Arrange a pottery class, an afternoon tea with a friend, or book a massage.
Rewarding yourself and your hard work with small and meaningful rituals gives you time to decompress and makes work more productive.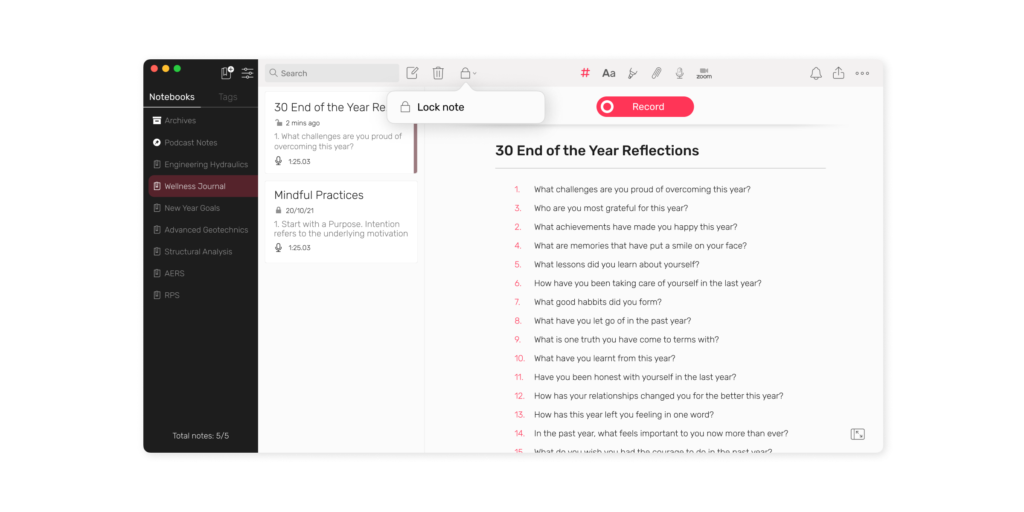 Consider a therapeutic brain dump, take all the thoughts clogging up your mind and let Noted store them in a safe and secure place; they can even be Password Protected.
You can organise any journal entries and mood boards, revisiting them when you need to. You can also customise notes, photos, videos, and audio recordings to give them context via Noted's innovative Annotate feature.
From all of us at Noted have a Happy New Year, and keep an eye out for our next blog post coming very soon. In the meantime check us out on Pinterest, Facebook, Instagram and Twitter.