It's the start of a brand new year, so let's get you off to the best possible start by making student life more manageable; giving you less to stress about. 😌
According to the Student Money Survey, a staggering 76% of students worried about how they would make ends meet in 2021.
Results show that financial worries impact a student's wellbeing and can also affect exam results.
But don't panic, we got you. Here are 5 inventive ways to become a financially savvy student in 2022, so you can focus on staying well and nailing your course.
1. Keep a Record of Ingoings and Outgoings
Note down what you have to pay and the income you expect each month. It's wise to make lists in order of priority; this method can be applied to any area of spending such as rent, groceries and bills. Remember that Noted can keep your information safe and password protected, so you can be confident that financial information stays private.
---
2. Check Financial Support You May Be Entitled To
Explore grants, bursaries, scholarships and loans that you may be entitled to. Useful resources and more information can be found on government websites. Take time to consider the options and seek out different types of support that may be available to you whilst in education.
---
3. Become a Savvy Saver
Make savings wherever you can, suggest splitting bills with fellow housemates, make meal plans to stop you from reaching for the takeout menu and review any services you have to ensure you're getting the best deal. It's also a good idea to check which companies offer savings to students, especially when purchasing expensive study equipment, dining out or planning social activities.
---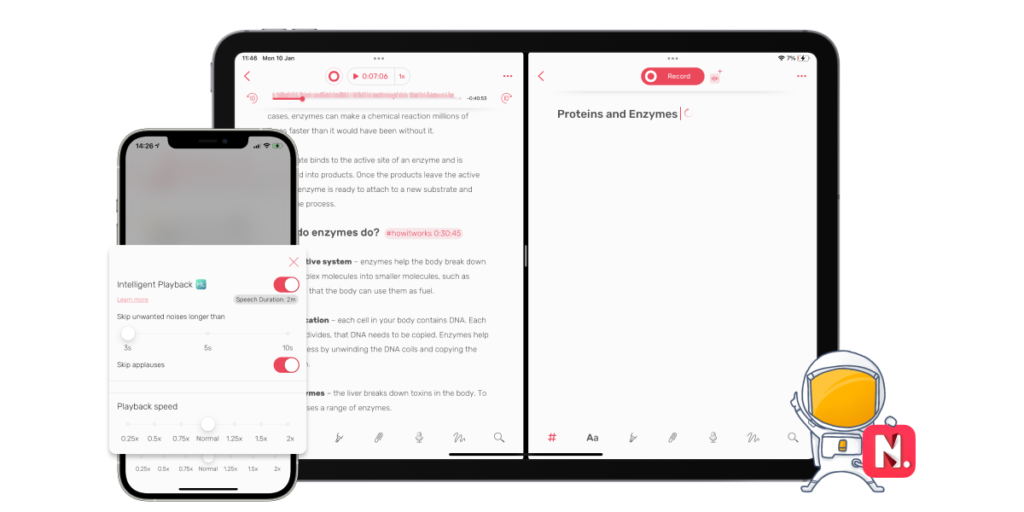 4. Download Student-Friendly Budgeting Apps
There are so many great apps that can help you budget your money and stay on track. Popular options such as Wally, Squirrel and Chip, can offer a helping hand to monitor your spending and encourage you to save money.
Contact your bank to check if they can send alerts to notify you when your balance is getting low; remember, the last thing you want fresh out of uni is more debt.
---
5. Save Money and Trees By Studying Digitally
Thinking of going green this year? 🌱 Marvellous idea, by making the simple switch and studying digitally, you can prevent a tremendous amount of paper waste whilst saving money at the same time…genius!
Remember, the Scan Text feature can turn any text into note form, so you don't have to keep spending on notebooks and stationery…or carry heavy textbooks around campus.
Scan Text is also a handy hack to catch up on any missed lecture notes too, just scan a friend's notes and have the information zapped to your fingertips in seconds.
Speaking of hacks and other great uses for Noted, you want to go even further, subscribing to Noted+. It unlocks more powerful features to make student life easier. Consider this your exclusive invite to contact the support team via your student email to get a nifty student discount…hurrah.


There you have it, good luck for the new school year, we can't wait to share more ways to make student life a breeze. 👨‍🎓
---
Just Before You Go…
Remember, Noted can do so much more to take your note-taking to the next level. Discover more and check out our other posts, particularly 6 Tips to Make Revision More Effective.
For more content like this, sign up for our newsletter; or follow us on Twitter, Instagram, LinkedIn, and Facebook, where we share user tips and helpful resources weekly.