Importing Audio
You can quickly import audio using an existing .mp3 or .m4a file that you downloaded or created in other apps. Most audio file formats are supported.
Before you begin:
First, prepare the audio file and save this locally to your device or a supported file provider in the 'Files' app.
Open a new note in Noted and you will see a speaker + icon at the top next to the record button
Tap the icon and browse to import the audio file to the app.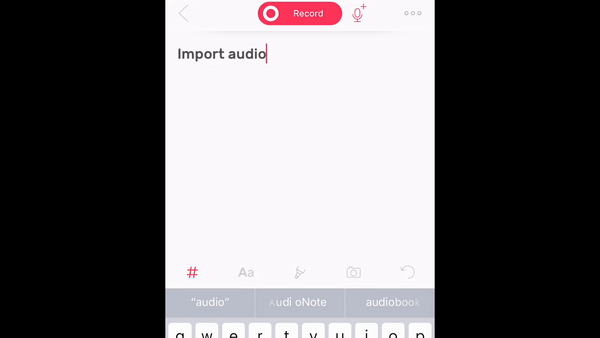 Tip: iPad (iOS 11 & above) users can use the new drag-drop functionality and directly drop the file in split view.