"Congrats! Your adventure at [University of ___ ] has officially begun." In a world where unexpected challenges, like the pandemic, and the whirlwind of growing up are part of our lives, the adventure of university life awaits you.
The best part? Everyone is on this journey with you, whether you're new to campus life or already familiar with the town. If this is your top-choice university, you're one step ahead with a touch of familiarity. How ready are you to dive into this exhilarating experience?
We understand that mental health challenges are common among adults and young people? It's essential to recognize that our mental well-being greatly impacts our university experiences, exam results, and overall quality of life.
So, let us explore some strategies to enhance your university journey for success and well-being.
---
1. Build Connections and Seek Support 🤝
University life is all about forming connections. During these times, reaching out for support when you need it is crucial. Learn how to create essential connections and find the support you need.
Organisations like NHS, Mind, Student Space are fantastic resources for advice and support.
Remember, your professors and fellow students are there for you too. Don't hesitate to reach out; you're never alone in this journey. We've all experienced the ups and downs of university life, and we're here to help 😊.
---
2. Master the Art of Studying
Whether you're studying at home or on campus, effective study habits are key. Join us as we explore strategies and study tips that will make your learning journey more manageable. And, of course, we've got your back with some valuable 📓 revision tips.
Participating in lectures as much as possible is more important than ever, but taking notes and grasping concepts can be challenging. So, why not consider recording your notes with Noted? 📝
With one click, you can record entire lectures, sync notes with the audio, filtering out those never-ending pauses. This way, you'll be fully engaged and actively participating in your lessons, ensuring academic success! It's a win-win.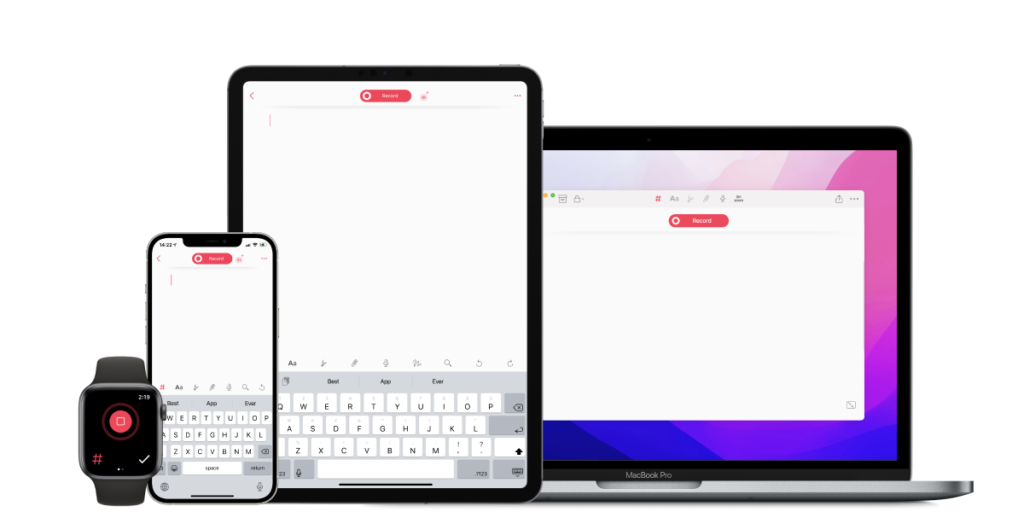 ---
3. Embrace Routines and Stay Sane 🔄
Solid routines are a magic wand for success. Let's dive into the art of creating routines that boost your productivity and time management.
Plan a daily coffee with a friend to kickstart your day or take a relaxing walk to the library in the afternoon. It's not just a walk; it's a mental refresher, and staying active is great for both your body and mind. With your smartphone or an Apple Watch, you can seize those lightbulb 'aha' moments on the fly with Noted.
Think of Noted as your handy assistant. It gies beyond mere task tracking – it's your reliable place for to-do lists, deadlines, meetings, and social events. The real magic is how Noted seamlessly syncs with your Apple calendar, sending you timely reminders to keep you at your best when it matters most. 🗓️✨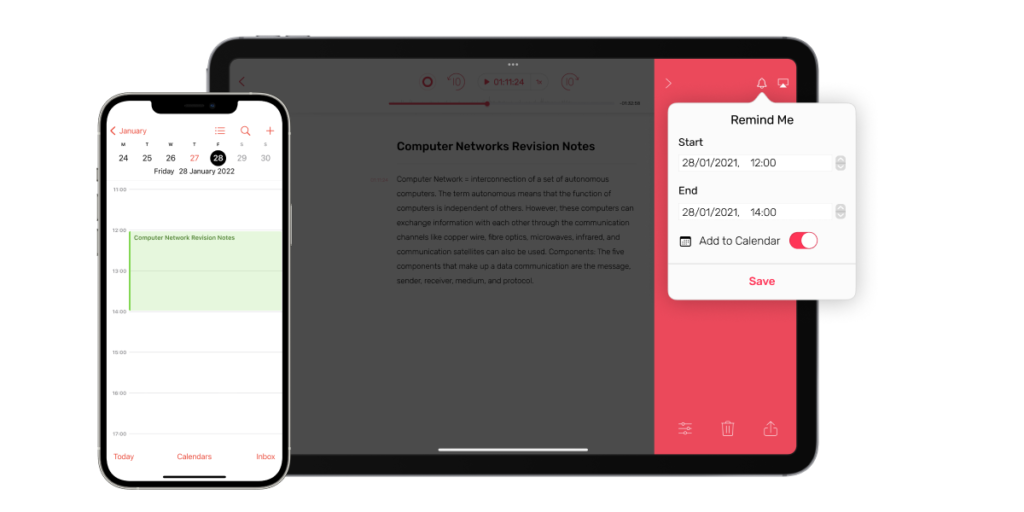 ---
4. Streamline Your Materials
When you're out and about, carrying around a stack of heavy textbooks is about as fun as a rainy day during a picnic. Noted has you covered. You can scan those weighty volumes and transform them into sleek, portable notes – saving you from looking like a reluctant pack mule. 🐫 Not only will you lighten your load, but you'll also be doing your bit for the environment. It's like becoming an eco-warrior without having to wear a cape!
By ditching the paper and embracing the digital age, you're not only sparing trees but also saving a few extra bucks. So, in a nutshell, you get to strut your stuff without breaking your back or the bank. Studying could be stylish and eco-friendly too 😎 📚🌿💰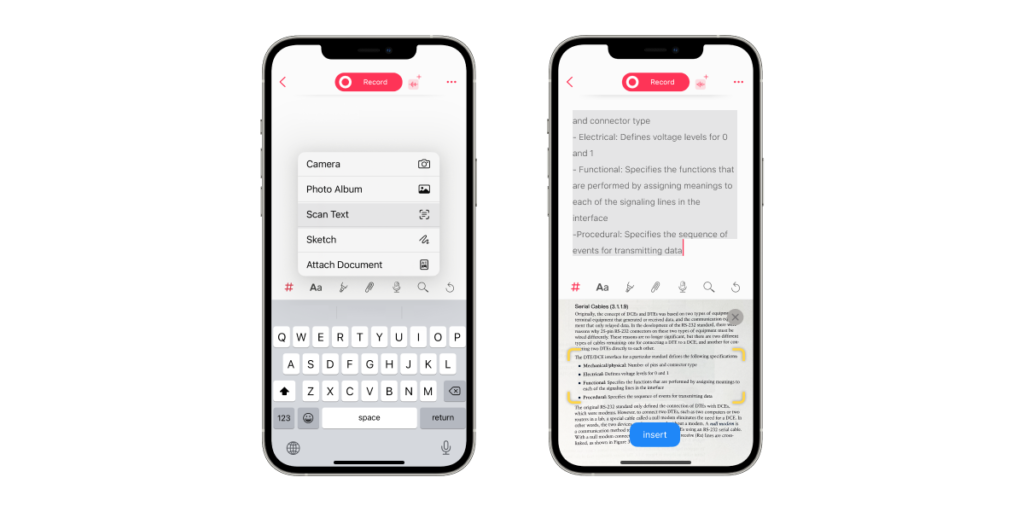 📖 And it's not just good for your convenience; it's an eco-friendly and cost-effective solution. A win-win!
---
Start Rockin' Your Best Student Life Today 🚀
We hope these tips help make your university life a tad bit easier. If you are managing your budget while studying, explore our Student Budgeting article for super-savvy tips and app recommendations.
---
Ready to make the most of your university journey?
These tips are just the begining. Check out our other posts to supercharge your note-taking game and explore more invaluable advice for your student life.
And don't forget to stay updated by signing up for our newsletter; or connecting with us on Twitter, Instagram, LinkedIn, and Facebook. We're here to make your uni life a blast 😎 📚 🎉